CT-640W LED GROW LIGHT FULL GROWTH DIARY
VEG DAY1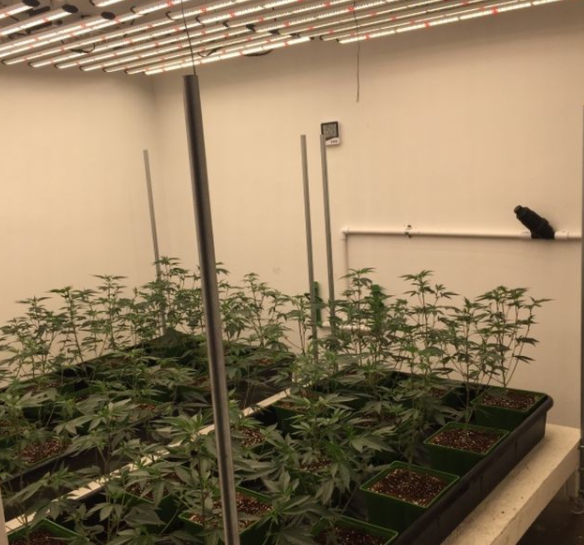 Just got the flower room locked and loaded !There are 15 plants in each tray.
1200ppm @ 6.0pH
Being fed 1x per day.
VEG DAY10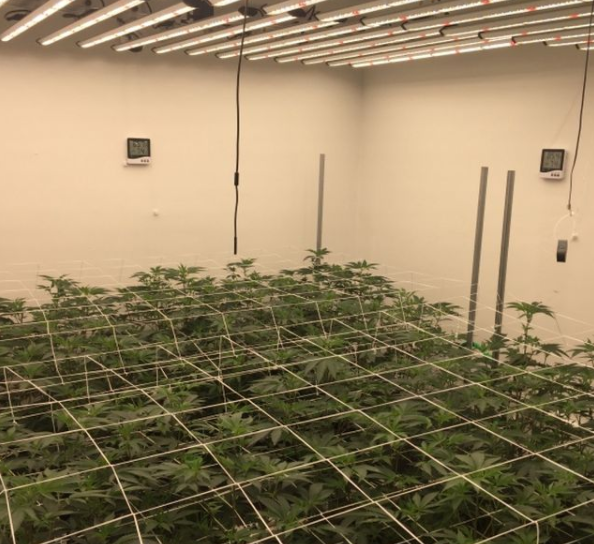 Ive got the flower room nice and dialed in;
I also replaced the 2-12" fans i had installed on the ceiling, with 2-16" hurricane fans. I now have 4-16" hurricane fans in the 8.5'x11' flower room.
Im currently running my CT-640W at 55%, around 34"-36" from the tops of the plants.
I have 15 plants in each 3x6 tray, packed edge to edge, and another group of testers in the 5x5 tent that will be flowered out as well.
Day 1 of Flower!
Everything is looking healthy AF - these CRETIVITY CT640w are absolutely killing it, I was only running them around 45%-50% @ 36"-40" while in veg.. pretty amazing penetration if you ask me. I also got my Cretivity light controller hooked up. It's really cool being able to control the system from anywhere!
C02- 900ppm
Nutrients- 1100ppm @ 6.0ph
Lights- 66% dim @ 30"avg
Day 5 of flower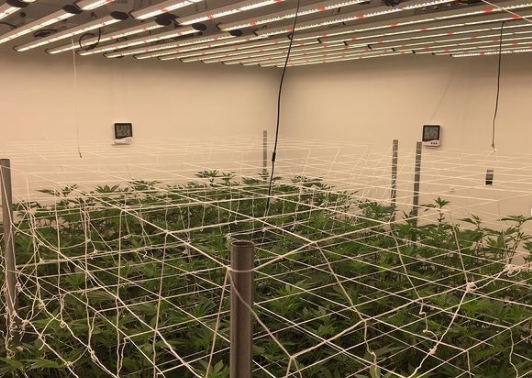 Just installed the last 2 layers of trellis netting on each table. That's a total of 5 layers on each side, just gives the plants plenty of support and allows me to keep them where I want them as they flower out.
I'm running the CRETIVITY CT640W at 70% with 1000ppm of c02.
Day 16 of flower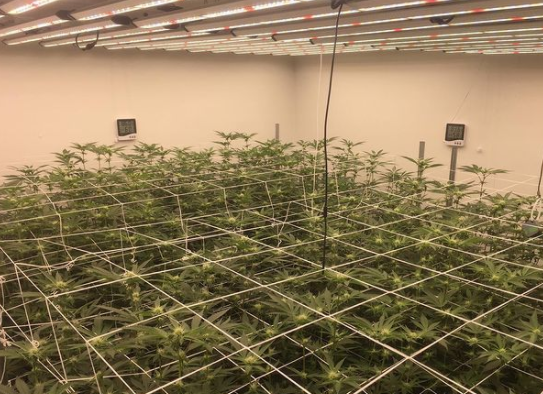 Believe it or not, I DID NOT TOP ANY of these plants whatsoever, only pruning and a smidge of super-cropping. It's the best and fastest way to bush out the girls.
Day 29 of flower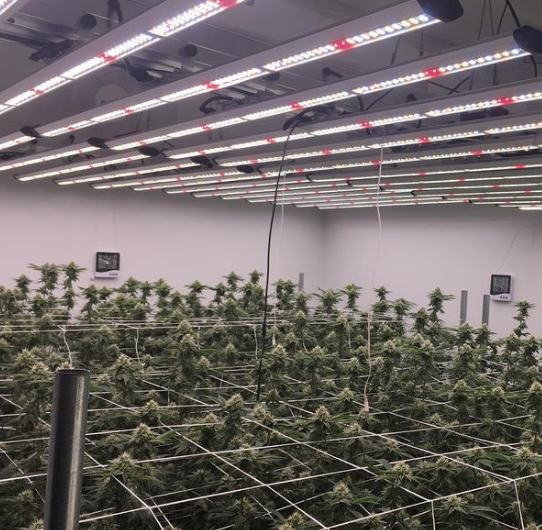 Girls are continuing to chunk up and frost down every cycle! They are stinky, stanky, and sticky by far my best run yet, and I'm really loving the penetration abilities of these CRETIVITY CT640w fixtures, saving me money and I'm only using an 8k BTU Portable AC to keep everything at 78/80*F.
Day 30 of flower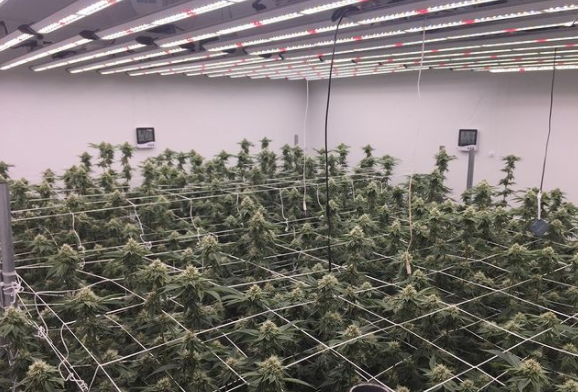 Day 30 of Flower started up! This is insane!! Structure and trichome production is insane!! She'll be in my garden for years to come
Lights are at 100% with 1300ppm of CO2. Nutrients are at 1000ppm @ 6.2pH
I have lowered all 4 of my Cretivity CT640 fixtures. They are now about 8-9" away from the buds and about 12-14" away from the top net layer.
Day 31 of Flower
#Cretivity CT640 have been lowered to about 8-10" from the canopies. I've also bumped up the c02 to 1500ppm. I can't wait to see them grow in the next 2-3 weeks!
Day 35 of flower
I've reduced the light cycle to 11.5/12.5 and running 1500ppm of CO.
Day 44 Started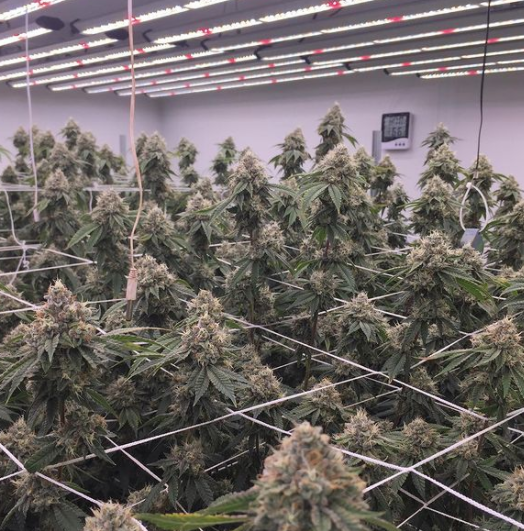 Day 44 starts in 10hrs. I've reduced the light cycle from 12/12 to 10/14 for these last 2 weeks.
Day 59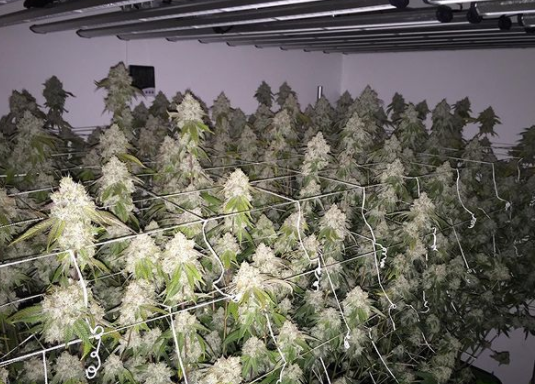 Day 59 starting, there's still about 5-7 days of flushing left.. CRETIVITY proving to be a killer combo for me, dude has a seriously bad ass
setup.. and those buds he's growing ain't too shabby either !
Harvest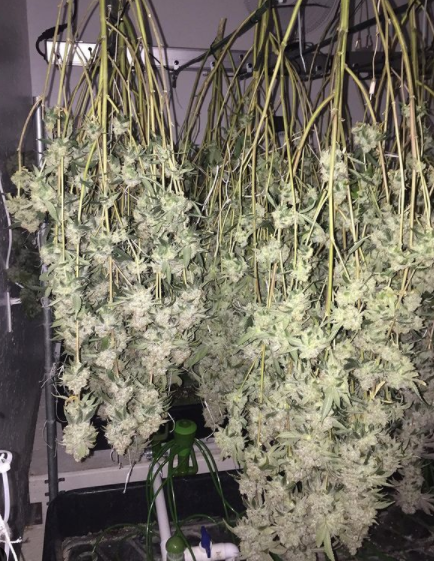 Just showing off the smallest plant (left) in the room, which was right next to the entrance door and that definitely disturbed the environment whenever I would enter/exit. On the right, is plant #14 , which is a medium/average sized plant among the 28 other plants in the room.. I'm guessing the smallest plant will yield about 3oz, with the average yield of the plants at 6oz... so what's 29 x 6 / 16 +.225 ?? OFFICIAL DRY WEIGHT ESTIMATE: Approx. 11lbs, or 2.75lbs per CT640W CRETIVITY